Parramatta Heritage Rides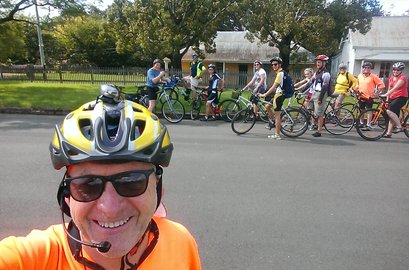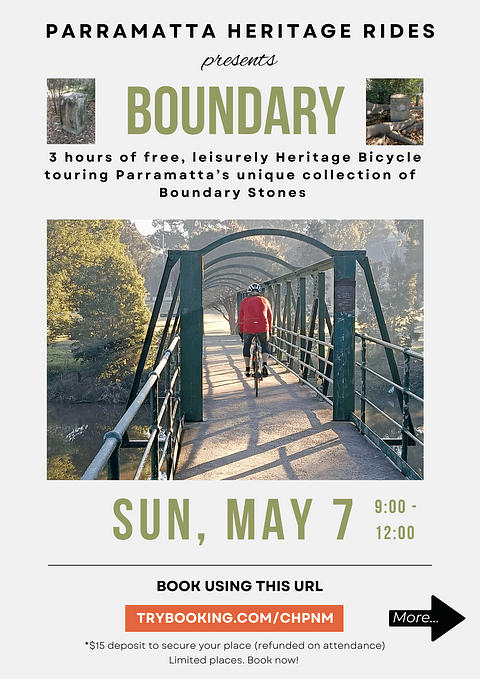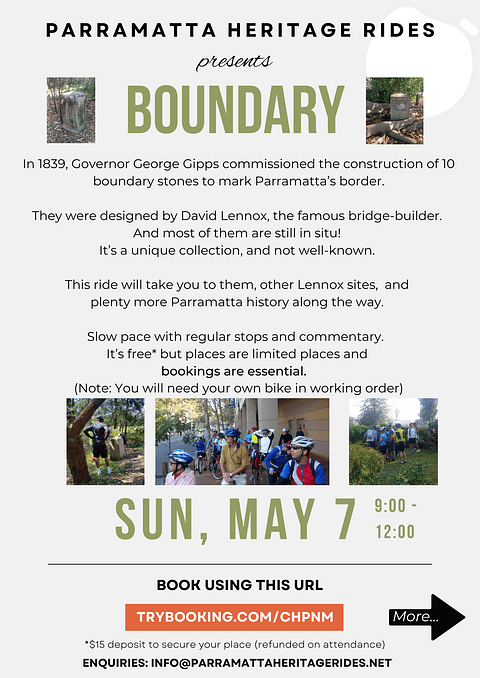 Parramatta Heritage Rides have been touring Parramatta's rich heritage since 2003. Founded by Paul Bowyer and Peter Gilbert, who wanted to showcase Parramatta's heritage to the world! Peter retired in 2019, and Anthony Parker joined. Covid recently knocked us about, but we're back!
Parramatta has arguably the finest heritage collection in Australia, but it's it's not well known, and increasingly under threat, with recent losses of the Royal Oak Hotel and Willow Grove.
The rides pass many sites and buldings of our unique past, both Indigenous and European and Paul's commentary brings them to life.

The rides are free, but bookings are essential. A $15 deposit is required to reserve a place, but don't worry - we'll refund it as long as you attend or give at least 72 hours notice of cancellation.
You'll need your own bicycle in working order.
We are unable to offer bike hire.
Parramatta Heritage Rides operate in conjunction with Bike North.
Sun 7 May, 2023 - BOUNDARY STONES